Recommendations
Ken Silay
Member of the Consultant Allies Network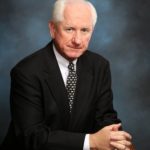 Contributing Author to new Anthology, "Cultivating Culture"
February 8, 2018
My first encounter with Joel Barker's work was while I was a member of the US Air Force Reserve over 25 years ago.  We were executing an education initiative to engrain Total Quality Management into the culture at the base and the Business of Paradigms was a key element of that training.  It was the first time I heard him say, "I am Joel Barker and I am a futurist" and was he ever right.  He left an impression on me that lasted until today.
Recently, as the Director of Technology Research and Innovation at an international specialty retailer, I was building an innovation management culture for the organization.  I contacted Joel, based upon my previous encounter with his work, and together we developed a program of education and execution to change the way the organization attacked the future.  The element of the education that impressed me the most, was the way he engaged not only the management group but how he connected with the younger members of the organization and how energized they became about the integration of future technology.
His constant vision into the future and common-sense approach to the application of what he sees, combined with his unique delivery style makes him the most engaging facilitator I have ever witnessed.  I am happy to have Joel as a friend and colleague and look forward to many more years of the future together.
Rabbi Hayim Herring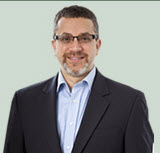 President and CEO
Herring Consulting
Author:  Tomorrow's Synagogue Today: Creating Vibrant Centers of Jewish Life
March 19, 2013
About two years ago, I sensed the need for another professional update. I was feeling that many strategy and planning methodologies as we knew them had outlived their usefulness and were not helpful in this still young 21st Century. Today's velocity of change requires organizations to develop the capacity of entrepreneurship and the ability to see further into the future faster. Then, to my great fortune, I stumbled upon the website of a visionary author and thinker-Joel Barker. (I had read Joel's classic work on paradigms about two decades ago, which remains one of the most influential business books that I've ever read.) And my search for professional development exceeded my expectations-indeed, getting to learn from and work with Joel has been transformative.
Joel Barker's extensive body of work is characterized by six attributes: They are:
·      Intellectual rigor
·      Simplicity
·      Efficiency
·      Distinctiveness
·      Reliability
·      Creativity.
It is the rare individual who can consistently incorporate these qualities into a dynamic and practical body of work.
I've worked in and volunteered for the nonprofit sector for close to 30 years. As a member of the clergy, also with a doctorate in organizational management, I've tried to introduce the boldest ideas and processes from the business world into faith communities and values-based nonprofit organizations. The challenge in bridging these two worlds is in remaining authentic to the values of faith communities, while expanding their vistas and vision.
Joel's approaches have helped me to build those bridges. I'm convinced that's because the foundation of his work is his respect for the wisdom that each individual can contribute to a group, regardless of role or position. That is a value that resonates deeply with me and with my clients.
Debbe Kennedy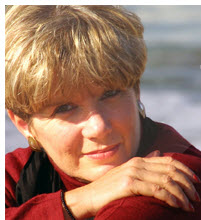 Founder, President, and CEO 
Global Dialogue Center Leadership Solutions Companies 
Author, "Putting Our Differences to Work" 
March 24, 2012
"I was first introduced to Joel Barker when I worked for IBM. We integrated his now classic films, Paradigms: The Business of Discovering the Future and The POWER of VISION as key elements in our "Transformational Leadership" programs used to revitalize our leadership team company-wide. Later, by chance, after starting my own business, Joel and I personally met when I brought three HP executives to one of Joel's seminars in Canada. Initially, he was mentor and teacher and over the years, we have become long-time colleagues for well over a decade.
His work, tools, and films are invaluable in transforming leaders and organizations for the 21st Century. He is a captivating speaker, insightful consultant, expert at working with executives, and a dedicated collaborative partner. He has a high regard for excellence in the work he delivers. We have often partnered with large global virtual audiences from around the world at our Global Dialogue Center ONLINE CONFERENCE CENTER. Joel Barker possesses a set of qualities that are essential in working virtually in online learning webinars: He cares about the people he is serving.
His newest film, INNOVATION AT THE VERGE http://innovationattheverge.com provides an inspiring premise for innovation in the 21st Century. He and I collaborated during the film production and on two chapters in my book related to the film, Putting Our Differences to Work: The Fastest Way to Innovation, Leadership, and High Performance — Chapter 10: "INNOVATION at the Verge of Differences" and Chapter 11: "COLLABORATION at the Verge of Differences." The book was a **2010 Axiom Business Book Award Winner for HR and Employee Training.**
Joel Barker and I have also been long-time collaborators in teaching "Tactics of Innovation: How to Get Buy-In for New Ideas," serving leaders and innovators from over 25 countries since 2008 together and independently. Our global study of over 3500 leaders and innovators to explore the TOP challenges standing in the way of innovation, resulted in discovering that 94% experience RESISTANCE to CHANGE in all its forms has their most significant inhibitor. To respond to the increasing need for help worldwide, we have a digital online Tactics of Innovation Training Product being released in 2012. It is designed to support the introduction of innovative ideas to the marketplace, workplace, and community.
Christopher Kenny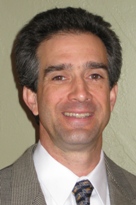 President, STAR Group, LLC
January 25, 2012
"I've had the privilege of working with Joel Barker for over two years. I consider Joel to be a trusted advisor and would recommend him to any of my clients. Joel has a unique ability to speak to individuals at all levels of an organization regarding new and innovative ways to solve critical problems. Through his deep understanding of strategy and planning, Joel is able to cut through complexity quickly, allowing individuals to see future risks and opportunities with great clarity. In one collaboration, Joel and I applied his Implications Wheel® technology for a large federal agency. In just a few hours, we helped the organization avoid making a $1MM mistake in one of its key programs. I highly recommend Joel to anyone looking to drive positive change."
---